Cason is a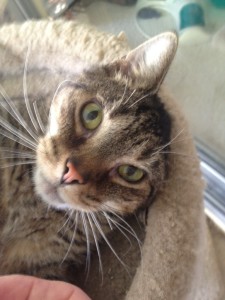 beautiful, mild mannered, grown Tabby boy who is not only a wonderful purr baby but also needs to have a special loving home where he can continue to thrive and be loved.   Our Cason can only eat certain foods or he will get sick and feel miserable. Just because of the food requirement, this loving boy is deemed a "special needs" kitty.  Other than his food allergies, he is one healthy boy!  He jumps, roams, head-bumps and gives you loving looks  from his gorgeous big, slanted eyes.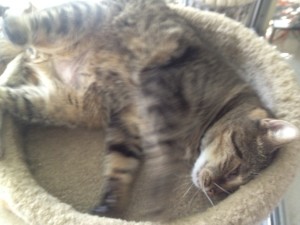 PLEASE consider opening your heart to this beautiful boy and give him an indoor only home of his own.  He will love you forever!
Please contact Barb (727) 787-2919 or Jann at (727) 642-0507 directly if you know anyone who would be interested in hearing more on Cason.